profile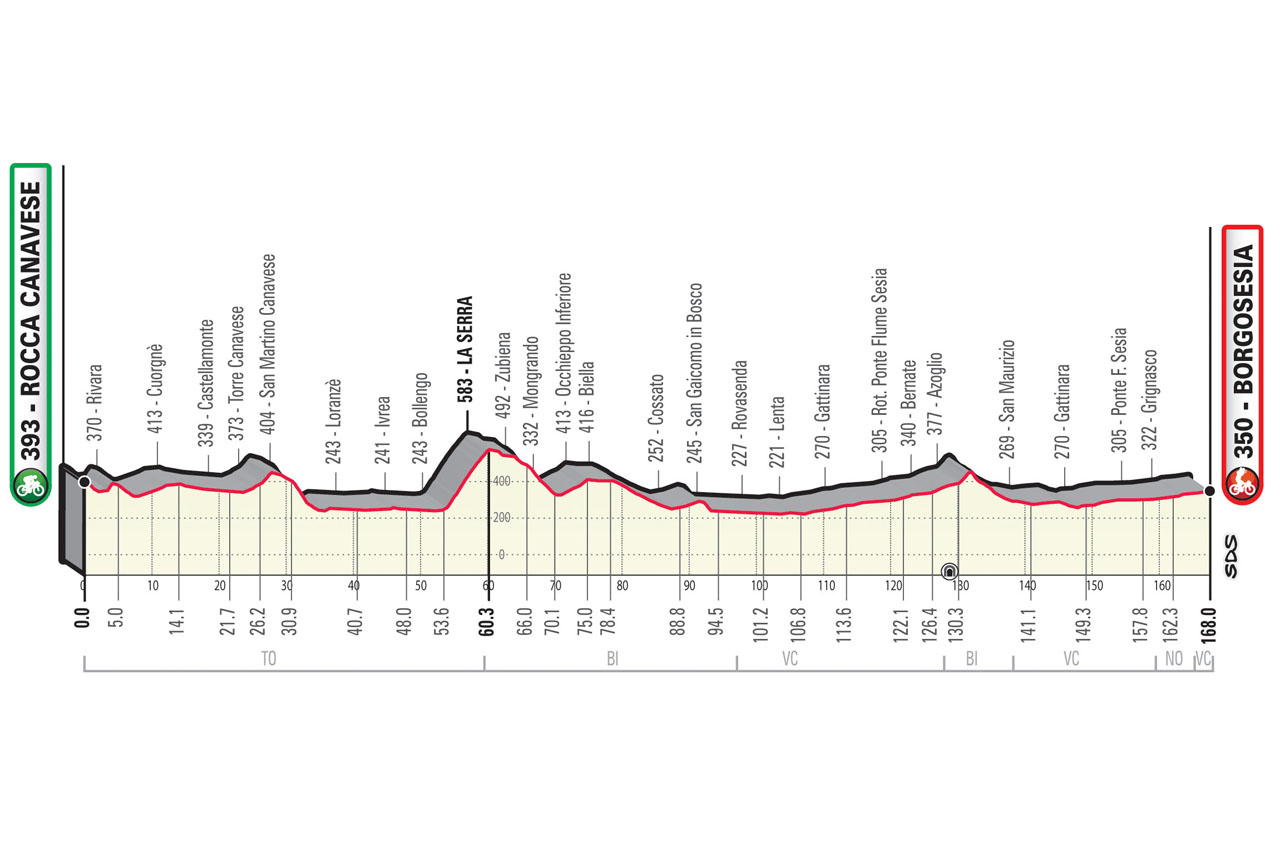 map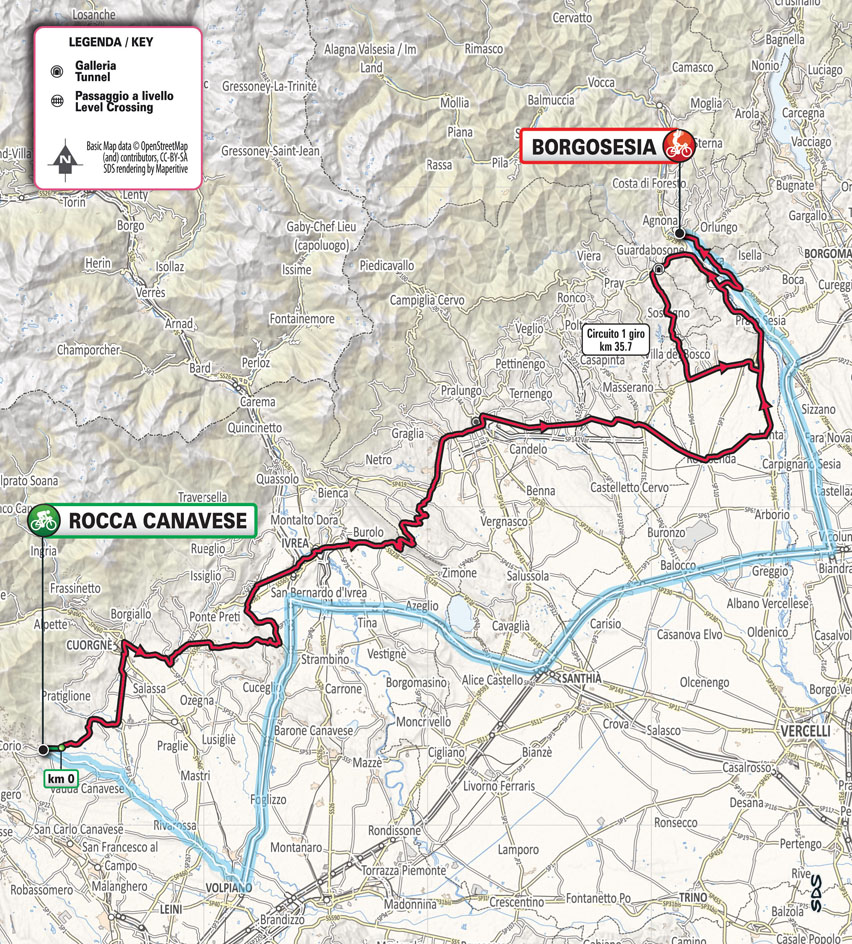 technical info
The 105th edition of the race runs along a substantially flat route from Rocca Canavese to Borgosesia. The route crosses the undulations of the Canavese area and climbs the Serra after Ivrea. It then heads down to Biella and, after having touched the Prealps, it reaches the Valsesia valleys where the race finale takes place with a circuit of about 35km. The riders will enter the circuit via Gattinara then pass near Borgosesia after first crossing over to the other  side of the river. They will then tackle gentle undulations near Azoglio before returning to Gattinara and, from there, back to the race's finish line in Borgosesia.
Last km
The Last 5km are steadily uphill on medium width roads before the final straight.
start / finish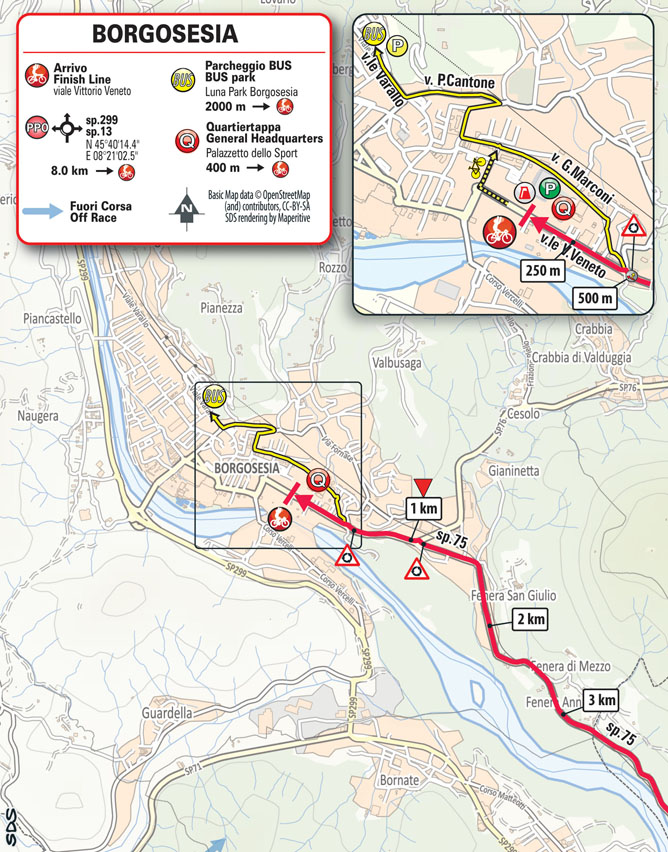 final kilometres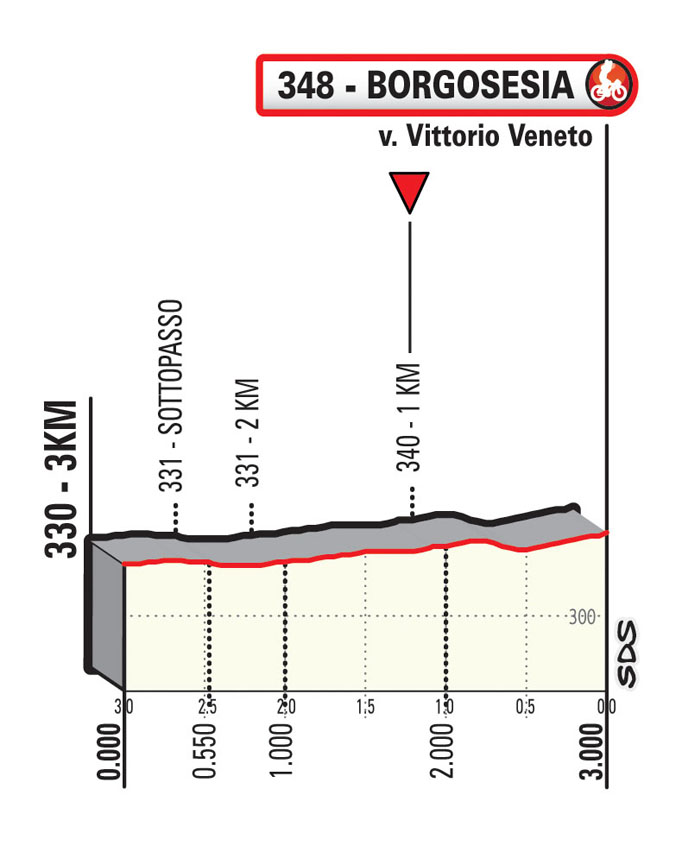 itinerary timetable
tourist info
Rocca Canavese
Rocca Canavese
Rocca Canavese is a municipality in the Metropolitan City of Turin in the Italian region Piedmont, located about 30 kilometres (19 mi) northwest of Turin.
Rocca Canavese borders the following municipalities: Corio, Forno Canavese, Levone, Barbania, Vauda Canavese, Nole and San Carlo Canavese. Sights include the Santa Croce Chapel, with 15th-16th centuries frescoes, and remains of the Rocca (castle).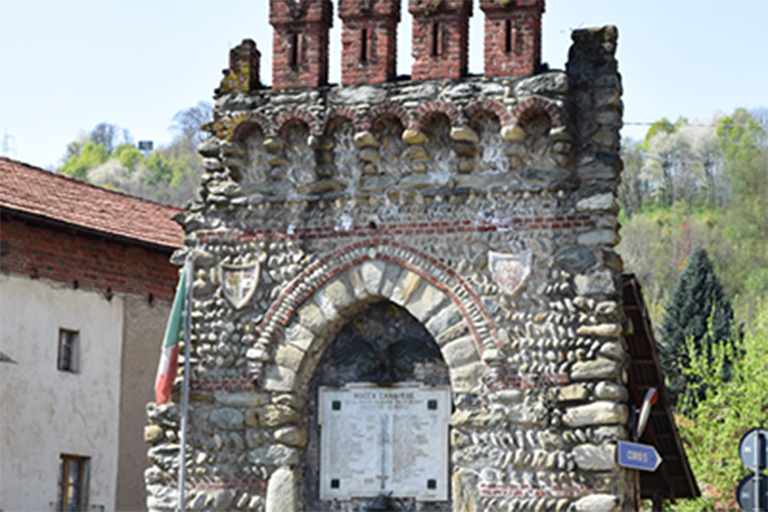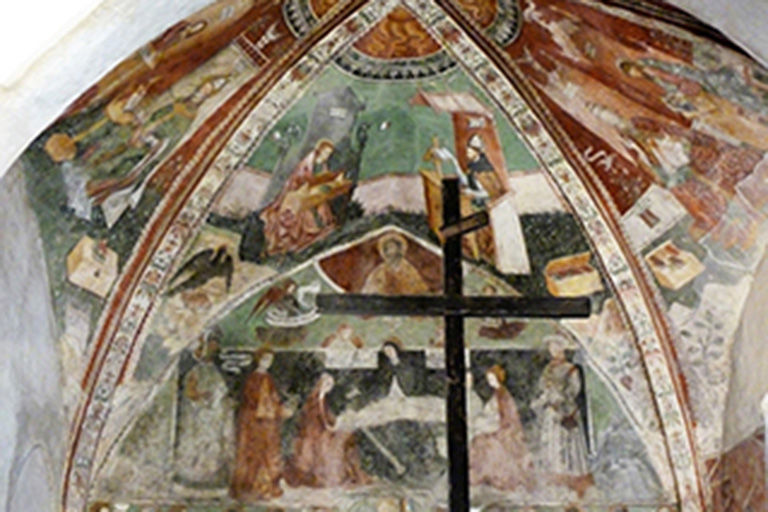 Borgosesia
Borgosesia
Borgosesia is a comune (municipality) in the Province of Vercelli in the Italian region Piedmont, located about 80 kilometres (50 mi) northeast of Turin and about 45 kilometres (28 mi) north of Vercelli.
The largest town in the Valsesia, it is crossed by the Sesia River.
The town was founded in 14 BC by the native population, and later was called Seso by the Romans after their conquest. In the Middle Ages it was owned by the Dukes of Biandrate and, in the 17th century, by Spain.